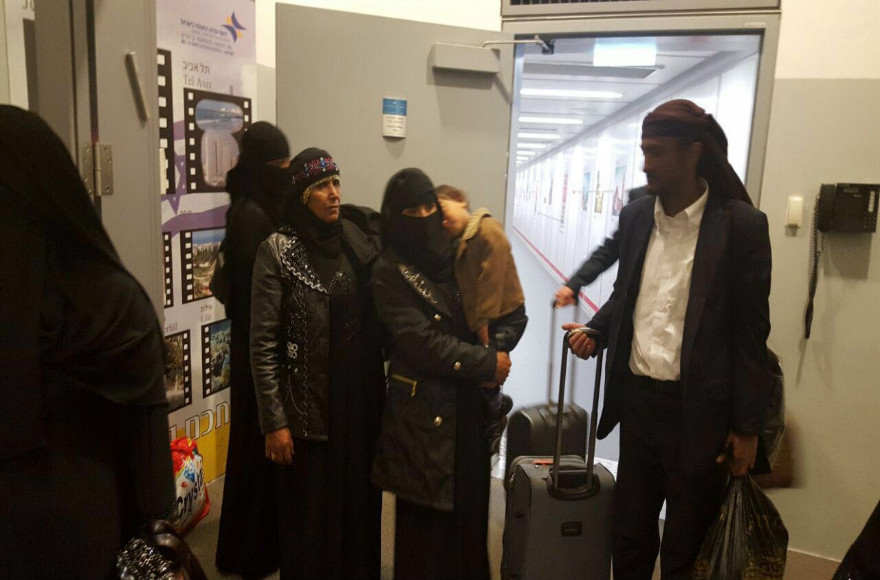 March 21, 2016
The Jewish Agency secretly brings 17 Yemeni Jews to Israel, completing an effort in recent years that snuck roughly 200 Jews from Yemen to Israel amid Yemen's civil war.
"From Operation Magic Carpet in 1949 until the present day, the Jewish Agency has helped bring Yemenite Jewry home to Israel," Jewish Agency Chairman Natan Sharansky says. "Today we bring that historic mission to a close. … This chapter in the history of one of the world's oldest Jewish communities is coming to an end, but Yemenite Jewry's unique, 2,000-year-old contribution to the Jewish people will continue in the state of Israel."
The final airlift leaves behind about 50 Jews who refuse to leave Yemen despite the fighting. Most of them live in a compound next to the U.S. Embassy in the capital, Sanaa.
Operation Magic Carpet started in 1949 after Israel's War of Independence when Yemen's Jewish community faced a dangerous Arab backlash to Israel's independence. The Jewish Agency and American Jewish Joint Distribution Committee therefore arranged to bring the community to Israel.
The operation did not go smoothly, however. The organizers had drastically underestimated the size and conditions of the community, and as word spread of the impending airlift, they soon were overwhelmed. The Geula camp established outside Aden to centralize the Jewish emigrants was poorly equipped to handle people who often traveled for weeks to get there. Despite those difficulties, almost 50,000 Yemeni Jews were airlifted to Israel between June 1949 and September 1950, and smaller operations brought more Jews out of Yemen over the decades.